Statewide Construction: Home and Commercial Services
A Leading Residential Roofing Contractor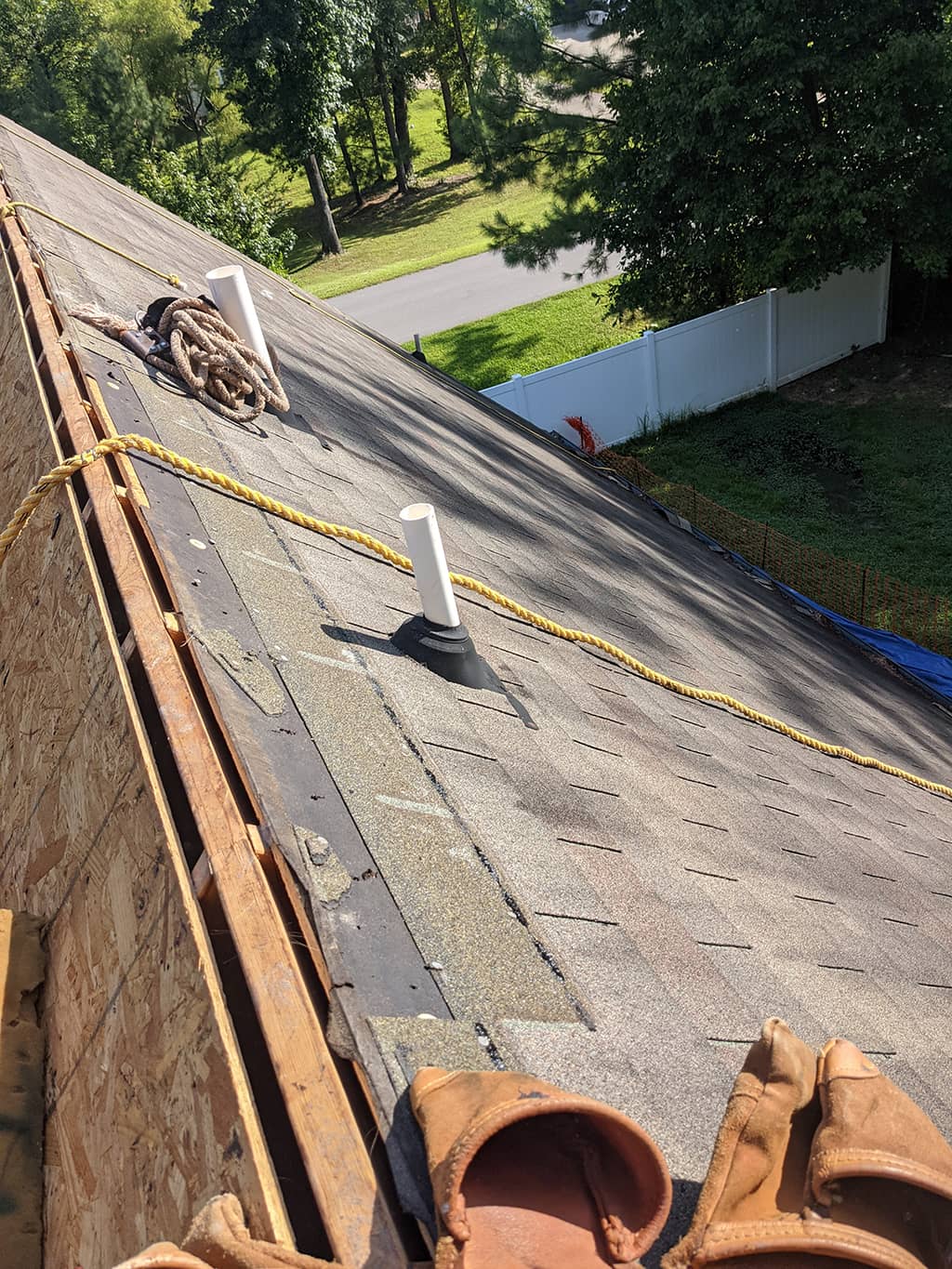 For any local roofing project in Wake Forest, make sure to give Apal Roofing Company a call! Our roofing team is trained to handle any size roof with care, quality, and professionalism.
Apal Roofing Company is a top rated roofing & siding company online with many 5 star customer reviews. We offer comprehensive roofing services in Wake Forest, NC for every aspect of the roof system, from small home residential projects, to large commercial and industrial re roofs.
Our goal is to educate our customers and then help them make the best decision. When working with our team, you will first receive a roof inspection followed by a written estimate before any work is actually done on your roof.
Once you approve it, we set to work and complete the job on time and with excellent quality work and materials. Customer satisfaction is our #1 priority – we will guide you through the process from start to finish.
We offer the following residential roof services & types:
Roof Replacement
Roof Installation
Roof Repair
Asphalt Shingle Roofing
Metal Roofing
Roof Storm Damage Repair
Wake Forest Commercial Roofing Services
We handle a whole suite of commercial roofing systems including flat roof membranes, shingle and metal roofs, TPO, and EPDM.
You can trust the commercial roofers at Apal to guide you in finding the perfect roofing system for your commercial buildings.
Our teams consist of experienced professionals, and they're standing by to provide you with any roofing service you may need, whether your commercial roof needs a replacement, a repair, or you're looking to set up a maintenance plan.
Below, we've listed a range of the services we offer. However, if you don't see what you're looking for, don't hesitate to contact us. The commercial roofing companies nearby can't compete with our combination of expertise, value, and selection. We can't wait to hear from you!
We offer the following commercial roof types and services:
Roof Replacement
Roof Installation
Roof Repair
Asphalt Shingle Roofing
Metal Roofing
Roof Storm Damage Repair
Recent Reviews from our Wake Forest Customers
28 reviews on
Clay and his crew knocked out my roof replacement in a day, and right before a heavy rain storm hit. No leaks! They will also make sure to replace any damaged roof sheathing before laying the new shingles. They cleaned up, hauled everything away, and left me with a gorgeous new roof. Statewide Construction (and Roofing) is an honest and solid company who does right by the customer.
Marilyn Crumpton
2021-08-19
I had a small project - a new leak in our screened porch roof. The realtor who helped us buy our house recommended Clay and I called him. He came over on the same day, identified the problem and finished the repairs on that visit. He was wonderful and I give him my highest recommendation. He cleaned everything up the end and then sent us a bill via email.
Kieran Connolly
2021-08-17
Shortly after moving into my home, I experienced a burst pipe in my upstairs bathroom that leaked into the ceiling below. Clay came out quickly and quoted all the necessary repairs, and went above and beyond to deal with my insurance company, who required endless amounts of justification. Once clearing the initial hurdle of insurance and awarding the project, Clay and his team did a great job of doing all of the necessary repairs on a timely basis. I've received several compliments on the finished product and would certainly use Statewide Construction again.
Clay and his team did an amazing job with my roof replacement. Team was on time, efficient and professional. Highly recommend!
In an industry that can, at times, seem overwhelmingly competitive it is rare that one meets someone as dedicated to fair and ethical business practice as Clay.
Dave Weatherly
2021-06-18
I had a rush job repair request in order to close in time on a home purchase (insurance company required it) and Clay bent over backwards to make it happen. Couldn't be more thankful and pleased!
Karen Hamilton
2021-05-07
I am so impressed with Clay's ability to think outside the box and transform a space into something so much more than I could have dreamed up on my own. He transformed my basement into a whole new living area compete with kitchen and bath. His attention to detail is amazing. Statewide Construction's crew does high quality work, goes above and beyond, and keeps the work space neat. I love these guys!
Clay and his team made the process of having our roof repaired extremely easy. It was a daunting process to hear about, but went flawlessly with his company and took no time! Not that I hope to need insurance for another roof replacement but I would gladly use Clay again if I did. We highly recommend Clay Curtis and his team!
Statewide Construction replaced my roof after a storm. Clay met with the insurance adjuster and helped represent us through the process. They came in early one morning and finished the same day. There were no signs of them being there after all of the construction except for a radically changed roof. I couldn't be happier and wouldn't hesitate to refer them.
Hire a Team of Roofing Experts You Can Trust.
Schedule Your Free Roof Inspection Today!