At the epicenter of your daily life; your kitchen remodel is more than just cabinets and appliances.
At the epicenter of your daily life; your kitchen remodel is more than just cabinets and appliances.


Proper planning and process are vital to ensure you are getting the highest return on your investment. Kitchen remodeling is intrusive, select a contractor that understands that.
Raleigh's Top Kitchen Remodeling Contractors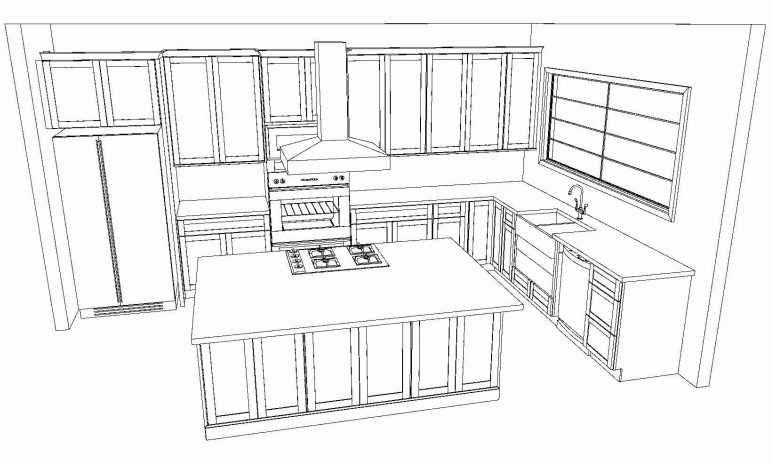 Our Kitchen Remodeling and Design Service
Statewide Construction LLC is dedicated to uniting family and friends in the place you gather most. Your kitchen is more than cabinets, countertops, and appliances. The kitchen is where we bond and learn about the past and future. Learning about you is essential to the kitchen remodeling and design process. We will partner with you to work out the kinks and solve problems together.
Some basic questions when considering a kitchen remodel are:
How Much will my kitchen remodel cost?
The biggest factor in determining the budget is the extent of the remodel. The majority of aesthetic cost are cabinets, countertops, and appliances. Labor costs increase most when the layout will change. Our
Kitchen Remodel Survey
is a great way for us to allocate the scope and budget for your project. Investing in your kitchen is the highest ROI you will receive when remodeling. A modest remodel can cost from $10,000 (existing cabinets and layout), the most common kitchen remodel cost $25,000 (nice but modest cabinets and appliances) and Custom full kitchen remodels start at $35,000 depending on selections.
WHY do I want to remodel?
There are many reasons to remodel. Oftentimes kitchens have just reached their shelf life and items are not working as intended. Often the kitchen does not suit your needs, or it simply not your style. Last , the layout of the kitchen may be why you want to remodel. If you are remodeling to make your home stand out and get top dollar when selling; plan carefully to make sure the money you spend will bring the desired return.
What are my Limitations?
Ask yourself, what do I really want to accomplish and why? You may be limited by the size, shape, and location of your kitchen. Budget is typically what limits most kitchen remodels. Be realistic with the needs versus the wants. Often times we can work backwards when the client is upfront with their desired budget. Though our pricing model is always the same, by knowing your budget we can guide you to what is achievable.
How long does a kitchen remodel take, and how will my family function during the project?
A typical full Kitchen remodel lasts 8 weeks. Partial remodels with fewer variables can take much less. Think about the logistics of where you will eat/cook while your project is going on.
How do I choose a Kitchen Remodel Contractor?
Choose a contractor that has verified reviews, proven track record, and has a standard process. You will want to choose someone you like working with. You will also want to find a contractor that can answer your questions, even if you have not asked them. Taking the ambiguities away and knowing what you are paying for are important as well. You will also want to consider someone who responds in a timely manner to phone calls and emails.
Components that Make up your Kitchen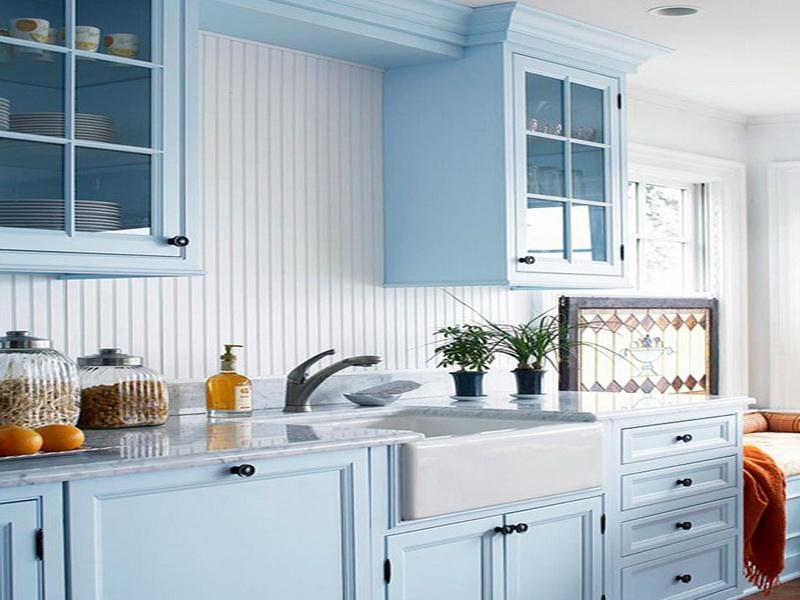 Cabinets
Cabinets are not just a place to hide your "stuff". Our trained team of designers will take your vision and apply it to paper. We will make sure you have all of the tools you need to make your kitchen work best for you. We have cabinet lines for every budget ( Economy – Mid Range – Premium ). Our cabinet designers will help you narrow down your style by determining your cabinet species, door style, and color. It may seem overwhelming at first, but our design crew will guide you the whole way through to ensure that nothing is missed.
Countertops
Granite and Quartz are the hottest timeless trends in countertops. You can visit our showroom and even pick out your own slab. To get started you can check out what color and textures that you desire at (Granite) or (Quartz), narrowing these selections down before you get to the showroom will make the best use of your time.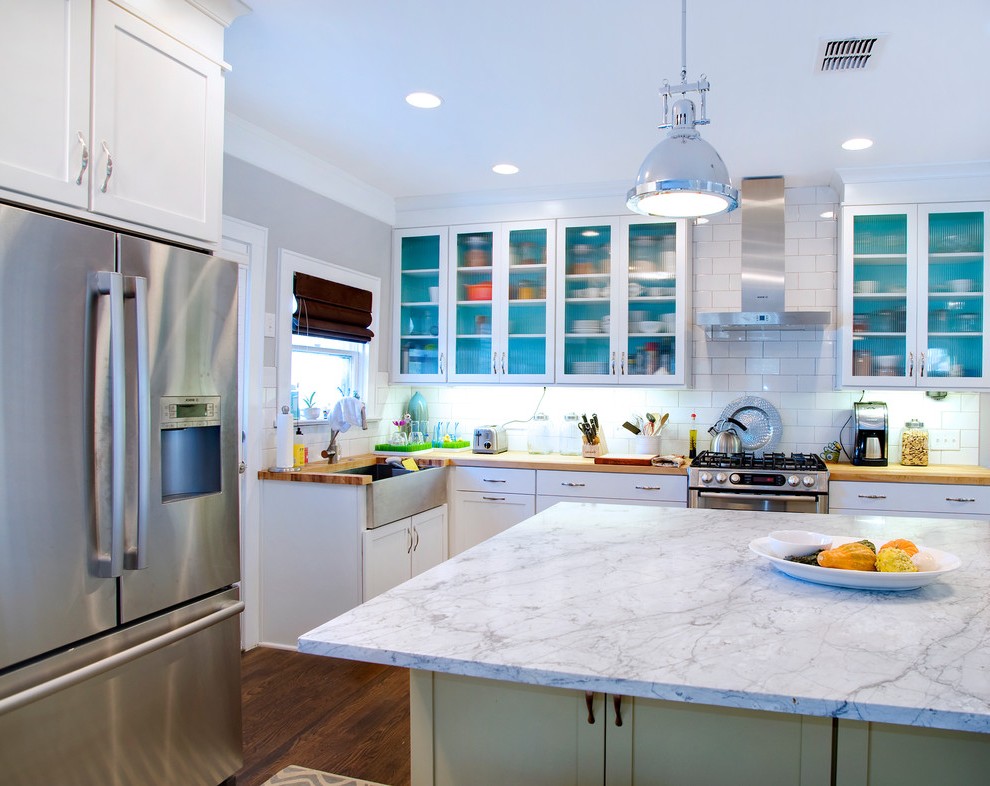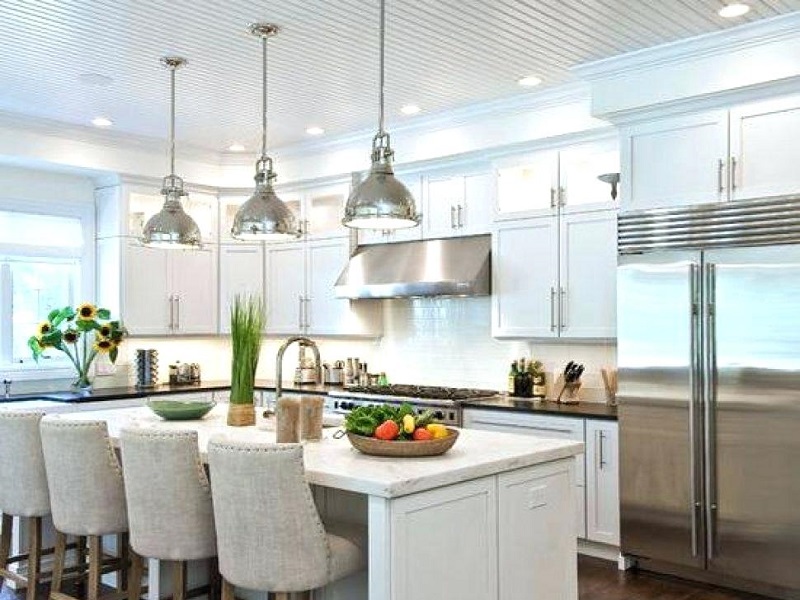 Lighting
Lighting is an item that is best found online. Local stores are limited to variety and often do not reflect current trends. The problem with online shopping is the relation to the size of the fixture. Our design preference is to have recessed lighting above with maybe a focal hanging piece. For under cabinet lighting, we like to use dimmable LED strip lighting as it is long lasting, and is more easily hidden than other under cabinet fixtures.
Plumbing Fixtures
Our team at Guilford Plumbing Supply (ask for Marty) can help you choose the fixture that is right for you. Supplying top quality fixtures to ensure your selection last. Not all fixtures are created equal, even with the same name. Big name brand manufacturers make the same external look with less reliable internal components for the big box stores. Guilford Supply will assist you in choosing the right set up for you. Moen, Kohler, Grohe, and Danze are our fixtures of choice.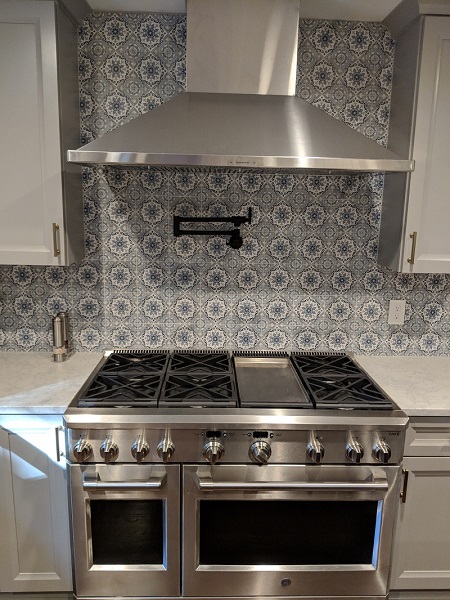 Our Kitchen Remodeling Services Process
Define the Scope and Establish a Budget

Collaborate and Refine the Design

Order the Aesthetics

Obtain necessary Permits

Mobilize and Commence the labor resources

Demo – Framing and Flooring – Plumbing and Electric – 1st Inspections – Insulation and Drywall-Cabinets/Tile and other finishes – Final clean and final Permits

2 Year Warranty – This lets you know satisfaction is our highest priority